The team at Agave is comprised of a fantastic group of compassionate, caring, and talented folks who share a deep dedication to providing the best care and resources we possibly can to our patients, their families, and all involved in the Hospice & Palliative care processes.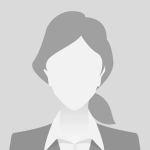 Amy Hawkins
Executive Director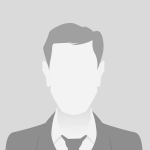 Kristen Reiter
Nurse Practitioner
Experts United By A Mission: The Hospice Team
Hospice patients and their families may require many different types of support, and needs may change suddenly. We are organized to respond with an interdisciplinary team of hospice experts. Most are professionals; others are trained volunteers; all share a commitment to our promise of comfort. The team's first step is to assist the patient and family in the creation of an individual plan of care that details how a patient will be served. Input from the patient and his or her circle of support ensures that this document centers on their wishes and priorities.

Physicians
Your personal physician and hospice physician will work together to meet your general medical needs for pain and symptom management to oversee your care as needed.
Counselors
Counseling services are provided as needed for you and your family.
Therapists
Licensed therapists provide assistance to help you achieve specific goals, such as; physical, occupational and speech therapy. Your physician will order therapy for you if appropriate.

Nurses
Registered Nurses (RNs) manage and coordinate the care and services that your physician orders for you. They also provide education and training on end-of-life care.
Spiritual Counsel
A spiritual counselor can coordinate support between you and your community clergy, as well as assist and support you with any spiritual needs.
Volunteers
Volunteers are available to assist and support you and your family, to offer companionship, socialization and emotional support, and to provide short periods of caregiver relief.
Social Workers
Offer assistance with social and financial issues relating to your medical condition, as well as info and guidance on advance directives and community resources.
Hospice Aides
Hospice aides provide personal care such as dressing, bathing and grooming, as well as transfers under the supervision of a nurse.
Pharmacists
Hospice-trained pharmacists provide personalized medication management to maximize symptom relief and prevent side effects.
Hospice care is designed to be palliative - meaning that it's primary focus is to alleviate pain and relieve symptoms. Our Hospice experts strive to keep patients comfortable and to help them and their circle of support make the most out of the time that is left.

Pain & Symptom Management
Provided in a patient's residence, which may be a private home or facility.

Emotional & Spiritual Support
Short-term acute care delivered in a hospital, inpatient unit, or facility.

Pain & Symptom Management
Our most important responsibility is to help patients feel as comfortable and alert as possible during their remaining days. Their needs and wishes are our guide in everything we do. Hospice nurses and physicians are up-to-date on the latest pain and symptom management options and know the best ways to administer them.
A hospice nurse is always available at the number listed on our contacts page or provided to you by your nurse. Day or night, rain or shine, we are always available for you.

A problem arises that you need assitance with.

A change in the patients condition or situation.

Questions about medication, supplies, or equipment.

Anytime you feel the need for additional support or have questions or concerns to raise about the care of your loved one.
Easing the Grieving Process: Bereavement Services
Everyone experiences the loss of a loved one differently. We respect these differences and offer many kinds of support, from individual counseling to group programs. Grieving is a process that can take time and effort, and we never attempt to rush that process. Caregivers and family members are eligible to receive help for a year or more after the death of a loved one.
If you feel Hospice and / or Palliative care is the right solution for you and your family, then we are here to help you take your first steps! Click below to either learn more about what Agave can specifically do for you, or contact us today so we can start giving you the time you need with the ones you love.
Who is Agave?
Learn about what the Agave family and our team of caring experts can do for you and your loved ones during your time with Hospice.

Who is Agave?
Learn about what the Agave family and our team of caring experts can do for you and your loved ones during your time with Hospice.